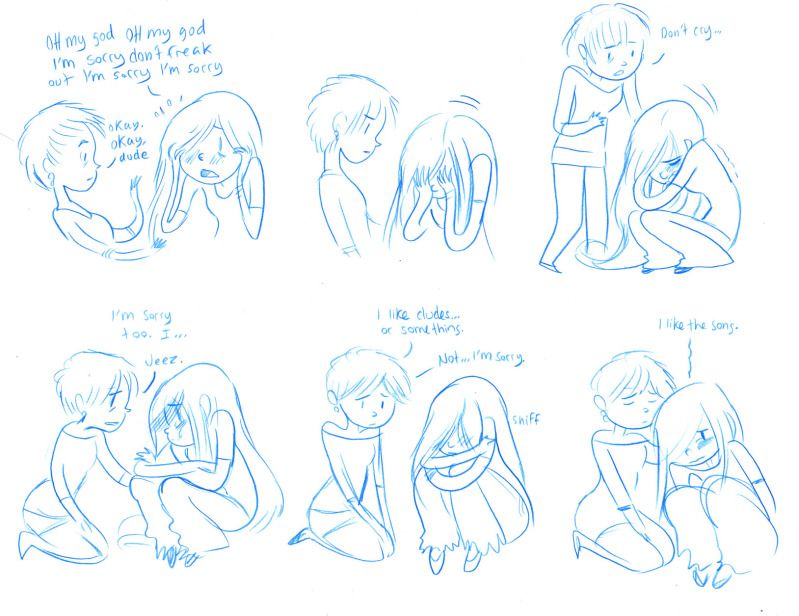 Montreal Subway System drama.
Saw this happening while waiting for the last train at like one in the morning.
It's very sad for the poor girl having problems coping with her crush. But I appreciated that her friend still hugged her and was supportive rather then just outright reject her, like some people might do.
It's an interesting situation, because surprise kissing is overly romantic everywhere in the media. Yet, when you kiss someone who is unavailable, or uninterested, it can cause a big dramatic situation.
Kissing is so bittersweet.
I dunno. It's everywhere now, in the media and in fanart. It's like people forget how much weight a single kiss can have, negatively or positively.
- Isa
Posted to both Lj and Dreamwidth.