A little bonus for all the
Namesake
fans (especially those who participated to the Kickstarter for the printed version of volume one). This is a "work-in-progress" of the downloadable character art reward. It's FAR from being finished (no lighting, shadowing or swaaaaaaag), but it's complete enough to get people to see what it's about. Basically, one of the Kickstarter rewards was character art. Said character art was originally going to be sexier pin-ups of the main 8, but me and Megan decided otherwise at the last minute because of Kickstarter's rules. So instead, I designed character art based on the ideas of Tarot cards.
I really love this idea. It allows me to put a lot of symbolism in.
Emma is the world, or the "nameless card". Needless to say, it links to her role in the plot.
Wendy is positive and brilliant as the star.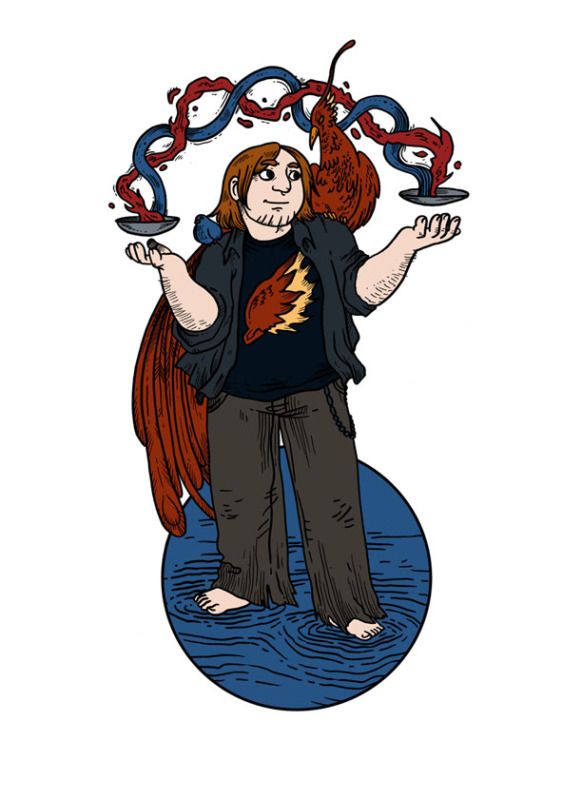 Ben is the Temperance because... well, because he's calm. And reassuring. And all those things. Also he gets a phoenix.
Strenght is what Fred, our favorite card soldier, got!
Elaine's writer powers make her a perfect candidate for the role of the magician.
Cool, powerful and fearless, Alice is the ideal justice.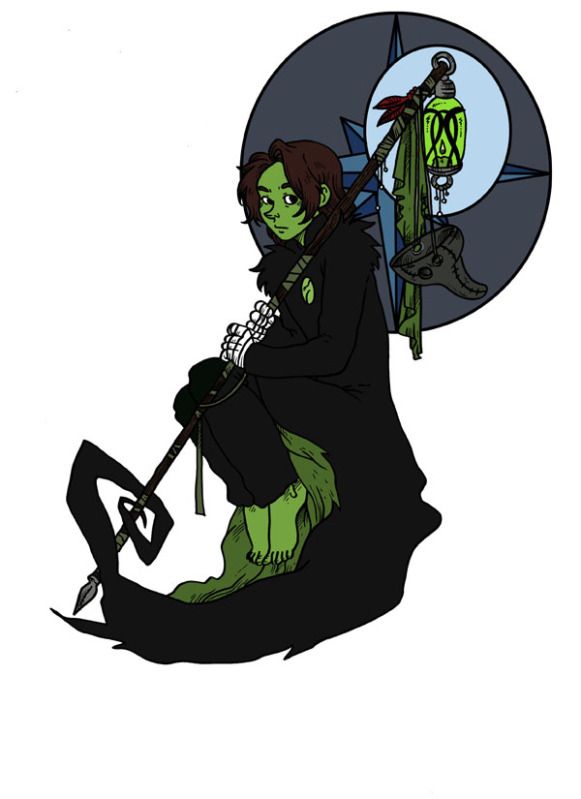 Full of doubt but gifted with the power to heal, Warrick is a great Hermit (notice the "plague doctor mask on the staff).
Finally Jack, as the Hanged man. A gruesome role, but relevant.
In other news, woah holy crap today was weird at work. People were SO rude. I'm thinking it's because it's the end of March break and parents are tired of having their kids around or something, because WOW. I was never treated so mercilessly by clients in my life (at this job anyways). People were just... urgh. Rude. And there was a bunch of parents letting their kids run around unsupervised, I had to tell a few of them to stop running (sternly too, because I told them twice), had to take books away because kids got into the adult section, etc, etc. And while i'm babysitting, and not actually doing my job, the parents were walking around, chatting on their cell phone. Loudly. I tried to get a few to, oh, I don't know, look after their damn kids, but all I got was blank stares. One of our nicer regulars (she comes by for a veeeery large comic pile every 2 months) said it best : "These parents are assholes."
So yeah.
At least yesterday night rocked. Me and a few friends did a great Card Captor Sakura Marathon. The show is still adorable, the food was excellent and our added commentary was hilarious. It's bound to happen again soon - there's 52 episdoes and 2 movies to see!
- Isa
Posted to both Lj and Dreamwidth.